Family of 16-week premature baby test new neonatal ICU kit
Latest posts by Trending Stories (see all)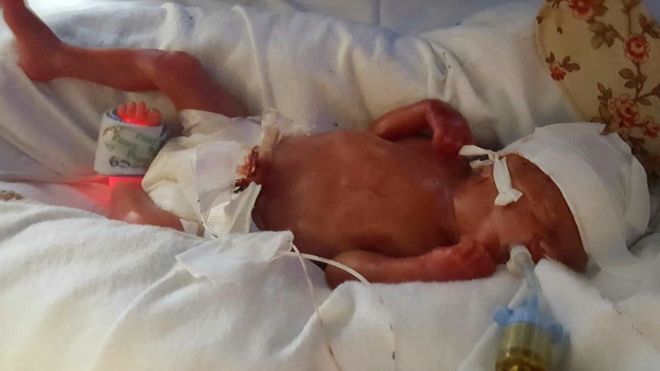 Baby Jude weighed just 1lb 1oz when he was born 16 weeks prematurely.
After 14 weeks in hospital, his weight has increased to 6lb 1oz and his parents – Leanne Hughes and Dale Davies – are hoping to take him home to Connah's Quay, in Flintshire, on Monday.
While in hospital they became one of a number of families to test specialist equipment for a new neonatal intensive care centre in Denbighshire.
This is 34-year-old Leanne's story.
I found out I was pregnant just before Christmas and the pregnancy was going well. I didn't have any horrendous morning sickness, it was quite an enjoyable pregnancy.
Just before my 20-week scan I had a little bit of a bleed, but it settled down. Then, after my scan, that's when I had a bigger bleed and I went straight to Glan Clwyd [hospital]. They assessed me and suspected I may go into early labour.
Given I was only 24 weeks into my pregnancy, they didn't have the facilities at the unit to take babies that premature so they looked for the nearest available unit and that happened to be Preston, about an hour and a half to two hours' drive away.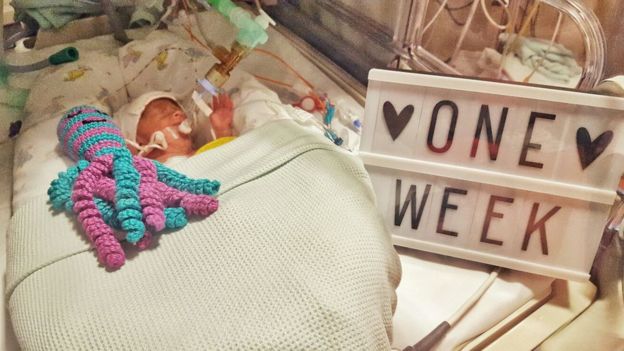 I got transferred up there straight away and spent about four days in Preston hospital. Then I had a big bleed and it just happened, my waters broke.
We were taken to the neonatal unit in Preston and we were there for six weeks before we got transferred back to Glan Clwyd.
We only found out we were having a boy at the 20-week scan. It was a bit of a shock to the system, we knew we were pregnant but we thought we had plenty of weeks to prepare and get ourselves ready for everything. We…