Packing Healthy School Lunches
Latest posts by Trending Stories (see all)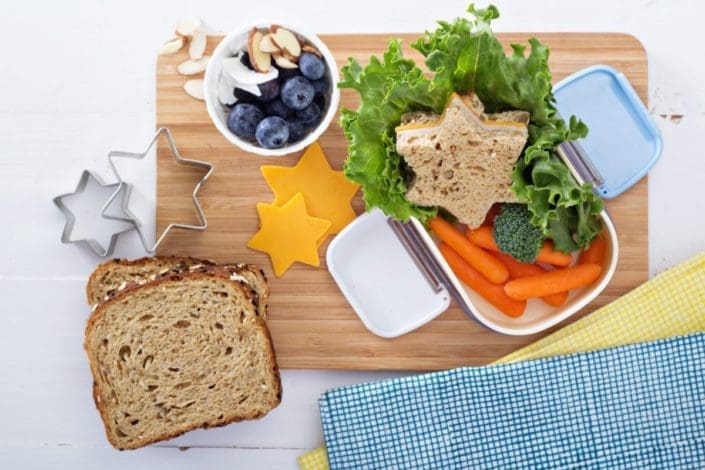 Most kids like to buy their lunches at school. Many schools have been working hard to make their lunches more nutritious. But even when healthy choices are available, a hungry kid could find it hard to resist the temptation of unhealthy foods.
That's one reason it's a good idea to have your child take his or her lunch to school a few times a week. Here are some others:
It gives kids some variety in what they're eating. They don't have to choose from the same types of food every day.
It gives you some control over what they're eating. That way you'll know they are eating healthy at least a few days a week.
Some kids could have a game or activity after school. You can pack a lunch and snacks that will keep their energy up all day long.
You can use it as a chance to guide your child toward good eating choices.
Path to improved wellness
Here are some steps you can take to make sure your child is getting a healthy lunch from home.
Involve your child
Start by brainstorming with your child about the foods and snacks your child likes to eat. Provide healthy options and let your child choose what he or she wants to take to school. Have your child help you shop for the foods they'll eat. Prepare as much of the lunches together as you can. This will give your child ownership over his or her decision. They will be more likely to eat everything you pack.
Do a lunch makeover
Go beyond a bologna sandwich and chips. Make healthy substitutes to improve the nutritional value of the lunch. Here are some simple swaps you can make to turn a standard packed lunch into a healthy one.
Instead of…
Try…
High-fat lunch meat
Lower-fat meats, such as turkey
White bread
Whole-grain or whole-wheat bread, tortilla, or pita
Mayonnaise
Low-fat mayo, mustard, or hummus
Chips
Baked chips, popcorn, or veggies with dip
Canned fruit in…